Sharon Tseung & Sean Pan – Remote Rental Riches
Salepage: Sharon Tseung & Sean Pan – Remote Rental Riches
Introducing Remote Rental Riches
This is a step-by-step course to get your first out-of-state cash-flowing rental property.
Remote Rental Riches course includes:
60+ video modules ($999 value, price WILL increase over time)
14+ worksheets, quizzes, and homework assignments ($150 value), including:

Our Exclusive Property Analysis Calculator
Terms and Definitions Worksheets
Scripts – Exactly what to say to find your dream team
Checklists – To make sure you've tackled every single item in the process

Exclusive case study footage of us doing the process with you! ($299 value)

Watch us call and vet our dream teams, conduct property walkthroughs, and more.
Our case studies reveal 2 of our target markets!

Continuous updates to the course at no additional cost. ($199 value)

We are committed to adding more BONUS course content and interviews with investors over time. (We love all things real estate and enjoy adding content!)
You'll learn key fundamentals on how the entire process works, including how to:
Research and choose your target market
Find and analyze rental property deals
Build a boots on the ground team including your agent and property manager
Finance your properties
And you'll understand:
The entire escrow and loan process
Common key terms in the real estate industry
Big-ticket repair items to look out for
Future exit strategies
As well as how to continuously repeat the process to achieve financial freedom!
You should NOT take Remote Rental Riches course if:
You are struggling to make ends meet: Real estate investing takes some capital and time to see the fruits of your labor. If you're struggling with your current financial situation, it'll be best to resolve those issues before taking this course.
You are already an expert real estate investor: This course is a comprehensive guide for the entire real estate investing process, but it is designed for newer investors who want to purchase their first rental property.
You expect a get-rich-quick scheme: Don't expect to buy this course and wake up a millionaire the next day. This course gives you the information and tools you need to generate wealth through real estate investing, but you will need to spend time and take action to achieve results.
You SHOULD take Remote Rental Riches course if:
You are excited about real estate investing to build passive income streams.
You live in an area in which local real estate is expensive so you want to learn how to buy out-of-state.
You're ready to take action and you're looking for a comprehensive, step-by-step guide to help you buy your first property.
How Are Students Enjoying the Course?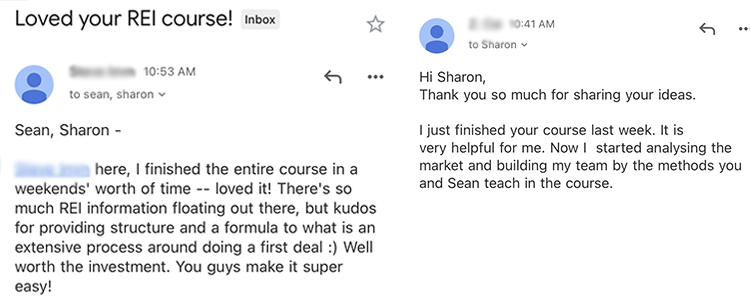 Your Instructors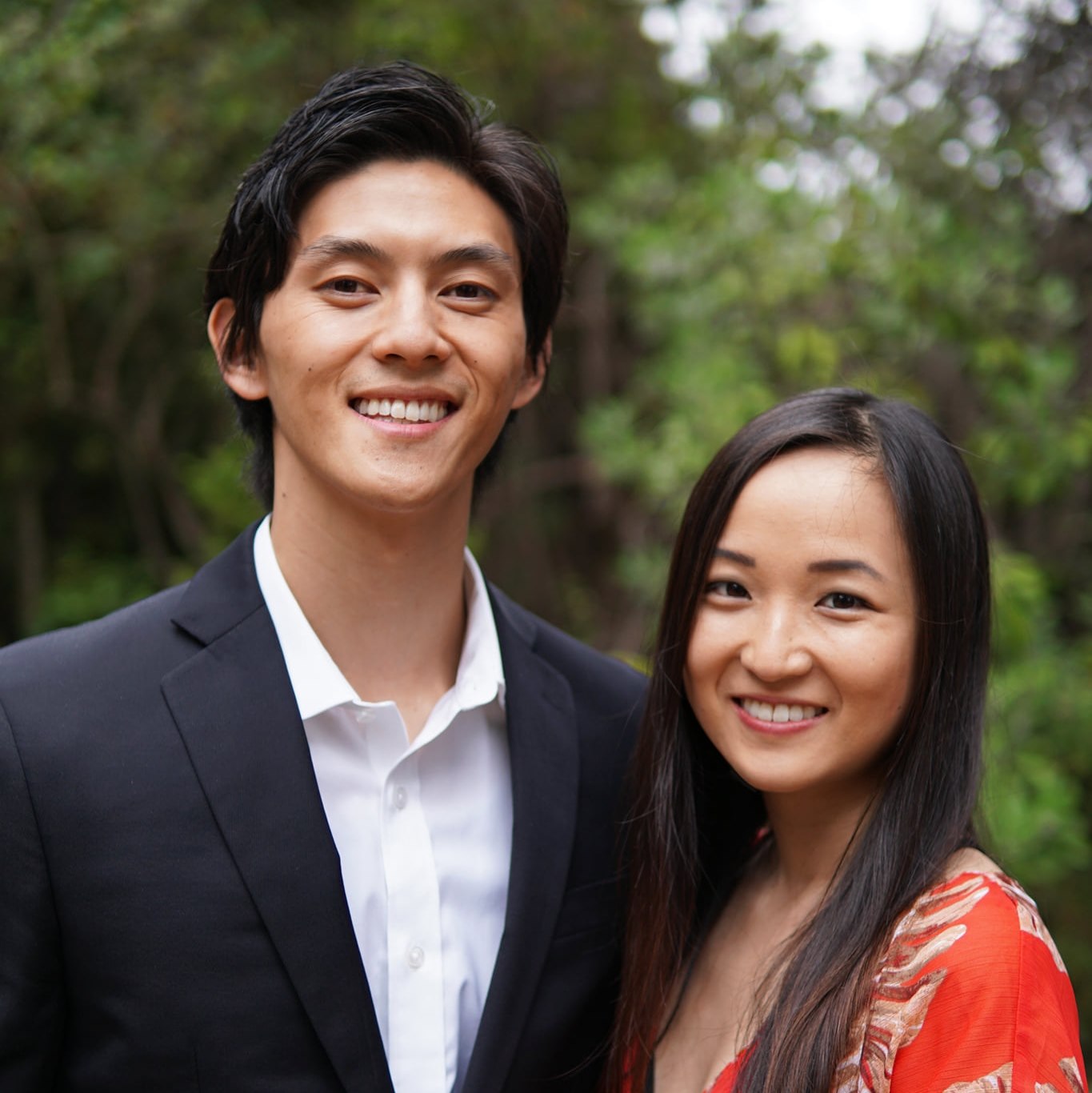 Sean Pan is a real estate investor, agent, and hard money lender based in the San Francisco Bay Area. He invests in single family renovations and out-of-state investments. Sean is a podcast host, meetup group leader, and YouTuber who produces real estate videos to help others achieve financial freedom. He holds a Masters in Electrical Engineering from UCLA and previously worked at Boeing and Northrop Grumman.
Sharon Tseung is a content creator and real estate investor who teaches people how to make passive income towards financial freedom through her blog, YouTube channel, TikTok, and Instagram.
She has been featured on Business Insider, BBC, Entrepreneur, Yahoo Finance, Bustle, Fast Company, and other notable websites. In the past, she graduated from UC Berkeley and worked in Marketing for 10 years at Google and other startups. Sharon quit her job and traveled the world as a digital nomad for 2 years, all while growing over multiple passive income streams.
Readmore about: Sharon Tseung & Sean Pan
Share Tool - Group Buy Tools and Premium WordPress From $1
DELIVERY POLICY:
When will I receive my course?
You will receive a link to download your course immediately or within 1 to 21 days. It depends on the product you buy, so please read the short description of the product carefully before making a purchase.
How is my course delivered?
We share courses through Google Drive, so once your order is complete, you'll receive an invitation to view the course in your email.
To avoid any delay in delivery, please provide an Gmail and enter your email address correctly in the Checkout Page.
In case you submit a wrong email address, please contact us to resend the course to the correct email.
How do I check status of my order?
Please log in to TheDLCourse account then go to Order Page. You will find all your orders includes number, date, status and total price.
If the status is Processing: Your course is being uploaded. Please be patient and wait for us to complete your order. If your order has multiple courses and one of them has not been updated with the download link, the status of the order is also Processing.
If the status is Completed: Your course is ready for immediate download. Click "VIEW" to view details and download the course.
Where can I find my course?
Once your order is complete, a link to download the course will automatically be sent to your email.
You can also get the download link by logging into your TheDLCourse account then going to Downloads Page.